Sunday, November 23, 2014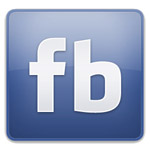 VIZAG SNAPSHOTS
Vizag Features
Vizag Business Watch
Vizag Sports News
Vizag Appointments
Vizag Crime Watch
Vizag Art & Culture Review


Panchaang

Moon


Questions? Comments? call (91-891) 2752907,3290265 or e-mail info@vizagcityonline.com
To advertise on this site contact customerservice@vizagcityonline.com
If you are experiencing difficulties accessing this site contact webmaster@vizagcityonline.com
This site is best viewed in 1024 X 768 resolution or higher, using a java-enabled browser (preferably IE 9.0 or later)
VizagCityOnline.com & the associated logo are the registered trademarks of Net Savant.
Twitter Followers